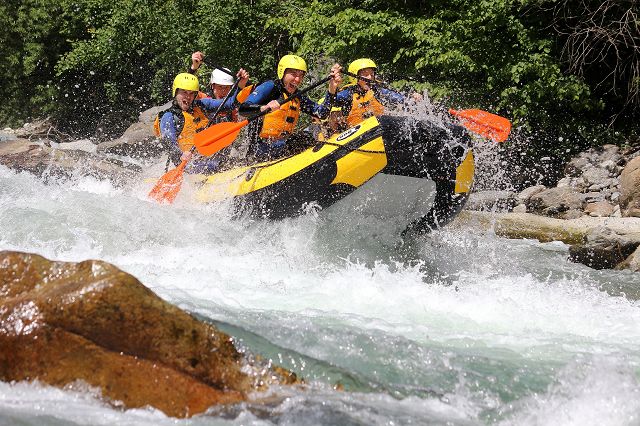 We can be reached under the number: +39 349 417 83 93
Our Adventure Tour is aimed at anyone who is looking for an athletic challenge in South Tyrol. Dexterity, coordination and fitness are very important when rafting in South Tyrol, but the Adventure Tour also requires teamwork and cooperation. Bountiful white water and brisk waves make this experience an adrenaline rush.
The tour begins at the "Mörre" Sawmill and continues towards the village of Riffiano. This tour lasts approximately 3 ½ hours. Participants on the Adventure Tour Rafting trip will spend about 30 minutes longer on the river than those on the Adventure Light Passer route.
Duration:  3 – 3,5 hours
Price: 59- €
Level: medium- high (suitable for beginners)
Age recommendation:  14 years