Adventure Rafting Light Tour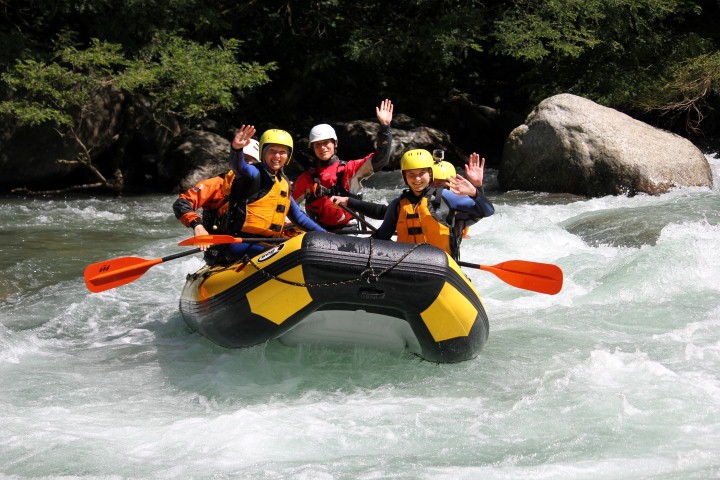 We can be reached under the number: +39 349 417 83 93
Our rafting tour on the Passer (Merano) River is suitable for both beginners and those with rafting experience. We will depart from a beautiful, open valley. Here you will find apple orchards and dense, unspoiled vegetation along the river's banks.
The rafting tour begins after the Mörre Sawmill, right before the village of St. Martin and continues over rolling waves for 6 kilometers until we reach the wooden bridge at Saltaus.
The technically difficult portion of the tour is also an easy time for participants to get out of the boat. Guides will determine if the team will be able to take on this difficult portion of the tour. When the water level is low, following an exact path is essential. When the water level is high, the river's speed is fast, which requires strong paddling.
Come join the adventure!
Duration:  2,5 – 3 hours
Price: 54- €
Level: medium (suitable for beginners)
Age recommendation:  14 years